Eukanuba World Challenge and Crufts 2017 – Watch it live!
February 28, 2017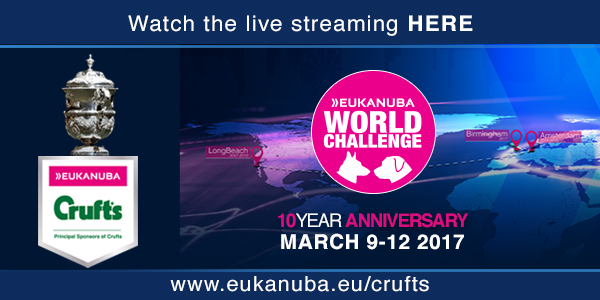 This year Eukanuba is delighted to offer all dog enthusiasts around the world the chance to experience the Eukanuba World Challenge, from the comfort of their home, through the LIVE STREAMING. This 10th edition will take place in Birmingham on March 9 & 10. The streaming will cover the 4 days of Crufts 2017 from March 9 to 12.
Visit Eukanuba World Challenge Facebook page to get all needed information to enjoy these two incredible events celebrating the magnificence of purebred dogs.